CONNECT WITH REPUTABLE ART COMPANIES
The art world can be complex and challenging to navigate. Find out how you can work with art companies that offer services such as advising, appraising, shipping, storage, insurance, art law, art lending, wealth management and much more.
Do you think your company should be added to our Network of reputable art businesses, allowing us to refer you to art collectors and other professionals?
APPLY NOW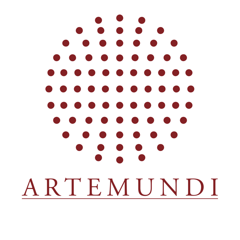 Artemundi
Wilmington, DE, US
Artemundi is an advisory firm providing a "one-stop shop" for financial products related to art. Through Artemundi, investors interested in this asset class are able not only to invest in a diversified art portfolio through the purchase of common or preferred shares, but also to co-invest in particular artworks by way of debt or capital […]
Profile
save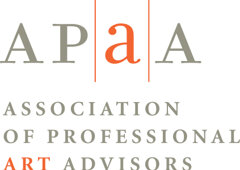 Association of Professional Art Advisors
New York, US
The APAA is the standard setting organization for the art advisory profession. Its international members possess significant expertise and connoisseurship skills and practice in accordance with APAA's Code of Ethics.
Profile
save

Art Asset Management Group, Inc.
California, US
Xiliary Twil is a valuation expert who founded Art Asset Management Group, Inc. in 2009. As an art historian and art collector, having successfully managed the business affairs of art galleries, private collections and exhibiting at international art fairs, Twil and her firm brings thirty-five years of experience in the business of art, providing USPAP […]
Profile
save

HLK Art Group
New York, US
New York-based art advisor, Heidi Lee Komaromi has 13 years of experience in the art world, specializing in Post-War and Contemporary art.  She has managed and built corporate and private collections as well as dealt extensively with both the primary and secondary art markets. She founded HLK Art Group in 2002 to guide clients clients […]
Profile
save

John Wolf Fine Art
California, US
The mission of John Wolf and his associates is to assist private collectors and corporations in creating outstanding collections of contemporary art. Their goal in the process is to educate clients about all aspects of the art market. Matching the client with the right piece of art is their paramount concern. A full service private art brokerage firm, John […]
Profile
save

San Francisco Art Dealers Association
California, US
Founded in 1972, the San Francisco Art Dealers Association (SFADA) seeks to promote the highest standards of connoisseurship, scholarship and ethical practice within the gallery community. SFADA contributes to the advancement of fine art in the San Francisco Bay Area by investing in the professional development of its members and forging relationships with both public […]
Profile
save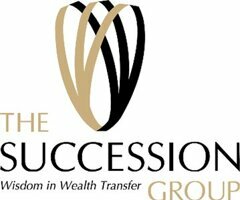 The Succession Group
Florida, US
The Succession Group's planning professionals provide clients with guidance, information, and tools to address wealth transfer strategies, asset protection, charitable giving programs, succession planning for valuable art, and much more. Their succession planning approach involves a process where they tailor every aspect of the plan to meet the unique needs of each client.
Profile
save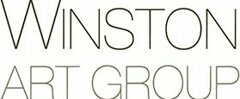 Winston Art Group
New York, US
Winston Art Group is the nation's leading independent art appraisal and advisory firm. Independent of any auction house or dealer, Winston specializes in confidential and objective appraisal services and advice on the acquisition or disposal of all fine and decorative art, jewelry, and collectibles, and provides unparalleled expertise to collectors, estates, museums, and corporations. Founded […]
Profile
save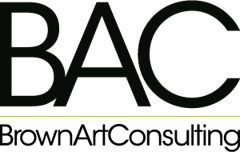 Brown Art Consulting (BAC)
US
BrownArtConsulting, Inc. works with a limited number of committed individual collectors to realize for each of them a vital, relevant and consistent collection of museum quality art, with a primary focus on contemporary and modern international art.
Profile
save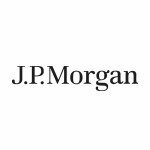 J.P. Morgan
New York, US
J.P. Morgan is a leader in financial services, offering solutions to clients in more than 100 countries with one of the most comprehensive global product platforms available. We have been helping our clients to do business and manage their wealth for more than 155 years. Our business has been built upon our core principle of […]
Profile
save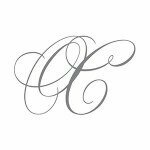 O'Connor & Associates Art Advisors, Inc.
California, US
O'Connor & Associates is an art advisory firm dedicated to helping individuals and corporations to acquire, expand, and manage art collections. Their goal is to provide the most compelling, unique, and appropriate pieces for the spaces in which they will be seen. Because they represent clients, rather than artists, they are able to draw from an […]
Profile
save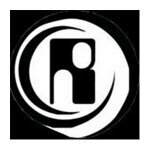 REM Project
San Juan, PR
REM Project is an art corporation organized on the island of Puerto Rico. We provide the service of Art Consultant, Art Dealer and Projects. REM has become the bridge for the world to get to know the island's growing art scene. This allows us to provide our collectors an elite broad band of multidisciplinary creators […]
Profile
save

The Fine Art Group
London, England, GB
The Fine Art Group is an independent global team of advisors and art finance experts committed to supporting clients at every level of the art market including its five core services: Advisory, Art Finance, Sales Agency, Investment and Appraisals.
Profile
save