LATEST ART INDUSTRY TRENDS
The art world is a thriving and ever-changing landscape. If you're looking for ways to stay updated on the latest trends and for expert guidance on art collecting - look no further!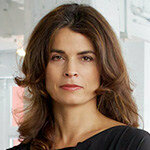 save
Wendi Norris
Jan 4, 2016
Since 2003, Ms. Norris has presented a compelling contemporary and modern gallery program and she has worked with over one hundred of the top museums around the world on acquisitions and exhibitions. Ms. Norris has been the primary gallerist building the markets of Dorothea Tanning and Leonora Tanning to surpass record sales, breaking the $1 […]
Read more

save
Changing the Paradigm for Corporate Art
Jan 4, 2016
How do artist residencies, Curiosity Camps for entrepreneurs, and state-of-the-art maker studios contribute to companies and their creative capital, and what do the artists get in return? Are artists mere window-dressing for modern tech giants?
Read more