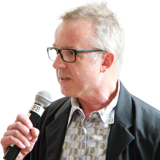 Andreas Sterzing is an editorial and portrait photographer with over 25 years of professional and industry experience.
After moving from his native Germany to New York he launched his career in 1983 with images he took at Pier 34 (The Wardline Pier project). He subsequently photographed the East Village art scene for German, Swiss and US art magazines and became part of the scene himself, showing his work in clubs and galleries.
Over the next 20 years he worked on commissions for many German publications, including Der Spiegel and Stern Magazine, travelling on assignments throughout much of the Americas. His work has also been published in numerous international and US magazines.
In 2004 Andreas moved to London and Cornwall in the UK, continuing his magazine work with an emphasis on portraits, food and travel stories. Since 2008 he has been a part time lecturer on the BA Photography degree course at Falmouth University in Cornwall, and is a now a Senior Lecturer and Module Leader in professional practice.
Over the years his work documenting the East Village art scene has been used in magazines and museum catalogues, as well as by art historians to illustrate research papers and theses.
Andreas' images of the artists and art at Pier 34 form an important part of the exhibition "Something Possible Everywhere: Pier 34, New York 1983/84",
bringing together again for the first time the work of many of the artists who worked at Pier 34.
The exhibition will open on 29 September 2016 at Hunter College, MFA Building, 205 Hudson Street, at Canal Street, half a mile from where Pier 34 once stood. It will run until mid November.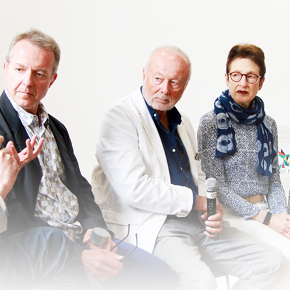 save