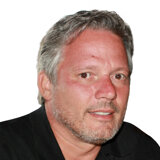 James McAndrew is the resident Forensic Specialist for the law firm Grunfeld Desiderio Lebowitz Silverman & Klestadt LLP in support of all GDLSK offices.  He was brought on to build their Art Law practice area.    After a 28-year career as a Senior Special Agent with the legacy U.S. Customs Service thence the U.S. Department of Homeland Security, he brings specialized expertise in customs civil and criminal enforcement of import and export regulations enforced by the 42 separate agencies with jurisdiction at U.S. ports of entry.  His law enforcement insight, experience and information has proven invaluable to the firm's representation of many clients confronted by U.S. Customs and Border Protection (CBP) and/or Homeland Security Investigations (HSI) for alleged violations of import or export laws, regulations and agreements.
James provides strategic advice to the firm's clients whether they be foreign manufacturers, domestic producers, importers and exporters, in complex customs and international trade matters.  He also provides strategic advice concerning third agency issues/inquiries such as AML-CTF, OFAC, DOC, BIS, USFWS, to name a few.
James is an internationally recognized expert in the sale, acquisition, trade and transfer of high net worth works of art and antiquity.  He is responsible for the development of the firm's art law practice.  In his former career he developed, built and was the Head of the DHS International Art & Antiquity Theft Investigations Program.  He developed the DHS training program for CBPOs, DHS HSI Special Agents, DOJ United States Attorney's Offices and foreign law enforcement officials.  He was DHS's representative at international conferences concerning looting, theft, fakes and forgeries, holocaust recoveries and restitutions.  He was personally responsible for the recovery of over 100 million dollars worth of stolen or looted works of art and the criminal prosecution of illicit syndicates worldwide.  James brought to the firm such notable clients as major auction houses, public, private, and academic museums, art dealers and high net worth collectors in the U.S. and abroad.
Get to Know Me
What do you do in the art world?
I provide counsel to art dealers, collectors, museums, institutions and academic institutions on how to navigate the international trade, transfer, sale and acquisition of works of art and antiquity to to and through international borders and boundaries.
How did you begin your career in the art world?
I began as a Senior Special Agent and international law enforcement representative with the U.S. Department of Homeland Security, on art crime, art theft, the international sale and transfer of looted, faked and forged works of art, and the recovery and restitution of holocaust looted art.
What are the most interesting aspects of your work?
No one in the art legal space, collections management space, art fairs and exhibition space, etc., has the unique background and perspective of all the global pitfalls dealers, collectors, museums or auction houses can fall into, leading to potentially significant civil and criminal liability. The level of due diligence, provenance vetting and research, and government contacts I provide is unprecedented and unparalleled.