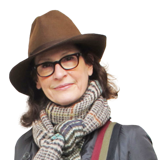 Jeannette Montgomery Barron is a photographer.  Born in Atlanta, GA, Montgomery Barron and studied at the International Center of Photography in New York.
Her works are held in numerous public and corporate collections, including The Museum of Modern Art, New York, The Whitney Museum of American Art, New York, The Museum of Fine Arts, Houston; The Menil Collection, Houston; The High Museum of Art, Atlanta; Kunsthaus, Zurich; Collezione Maramotti, Reggio Emilia, Italy; The Cy Twombly Foundation Archive, Rome, Italy and The Andy Warhol Museum, Pittsburgh. She has shown internationally at Galerie Bruno Bischofberger, Zurich; Scalo, New York and Zurich; Jackson Fine Art, Atlanta; Patrick Parrish Gallery, NYC; Staley-Wise Gallery, NYC; Clamp, New York; and Magazzino, Rome, Italy.
Get to Know Me
What do you do in the art world?
I do a few things. I am a portrait photographer. I also have photographed Mirrors for many years and this is a large body of my work. I photograph Table Tops in Italy with my iPhone—another series. And I also draw and am just starting to show this body of work.
What are the most challenging aspects of your work?
The most challenging aspect is my self-doubt!
How did you begin your career in the art world?
I began by working as the stills photographer on a low budget movie.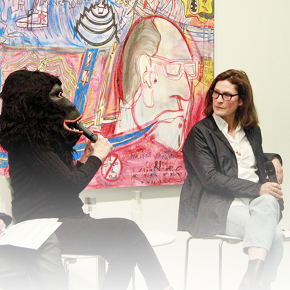 save