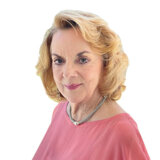 With a career that spans 35 years, Linda is a leader in marketing, licensing, brand management, e-commerce and promotion initiatives for major retailers, specialty retail, art industry, licensing partnerships, media and entertainment, as well as entrepreneurial business environments. Her expertise and strong track record of exceeding marketing and sales goals, building brands and driving business success makes her a vital part of Redwood Art Group's senior management.
Linda directs the strategic marketing initiatives for the company, including integrated branding, public relations, marketing and social media strategy development, event programming, exhibitor and guest relations, and market research. Using 30 years of branding, marketing and event and partnership management expertise to structure and develop programs for each of Redwood's brands.
Whether conceiving a breakthrough media-based retail concept for Discovery Channel, building Redwood Art Group into a world-recognized multi-million dollar art fair brand, driving an integrated growth strategy of the core demographic as the chief architect of a leading art brand, overseeing every aspect of a major event, coaching an emerging artist, or creating gourmet cuisine, Linda has enjoyed success.
Her engaging attitude, professional demeanor, and clear ability to have fun and inspire others make Linda a persuasive change agent with strong consensus building skills who makes a difference.
Get to Know Me
What are the most interesting aspects of your work?
Meeting, coaching, and encouraging both emerging and established artists in their pursuit of growing their business. Whether exploring art fairs or maximizing their online exposure, it's always exciting to see them take flight and expand their client base alongside their success.
If you could have dinner with 3 artists from the past- who would they be?
Georgia O'Keeffe because she was an independent woman ahead of her time and an amazingly creative artist whose work continues to inspire and be sought after. Joan Miro because he was such a prolific and multi-talented artist. He was also very determined to go his own way, develop works beyond the trend of the day. Maybe he would even introduce me to his friend Pablo Picasso. Ansel Adams because of his vision of photography as art. His work was simple, honest, and straightforward, presenting the world through his images in such a natural way, clearly respecting the beauty of nature.
Tell us about the most recent / last piece you acquired?
A couple of years ago, we acquired a painting by Anita Lewis. It's an abstract that both my husband and I fell in love with, part of her Rusty Silo Series. The depth of color and rich texture bring the viewers eye and emotional response into the painting, understanding the artist's inspiration of landscape and icon.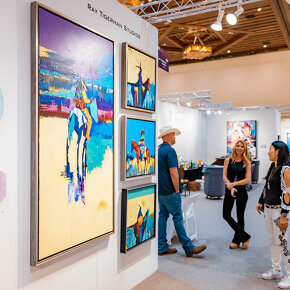 save