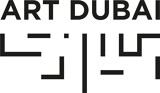 Art Dubai Fair FZ LLC (The Art Dubai Group) is a joint venture company between the Dubai International Financial Centre (DIFC) and Middle East Fairs Ltd.
For the past decade, the Art Dubai Group has played a key role in the Emirate's journey towards becoming a leading global destination for arts and design through producing the highly successfully and internationally recognized annual art and design fairs and festivals – Art Dubai, Downtown Design, Art Week and Dubai Design Week. These collaborative ventures, showcase a broad programme of creative and cultural events and programming across Dubai, the UAE and beyond. Together, these Art Dubai Group-run fairs and festivals help to shine the international spotlight on Dubai and position the city as an international destination of culture.
The Art Dubai Group also runs the most extensive non-commercial programme of any art or design fair worldwide through education and commissioning local designers and artists: To date, more than 6,000 people, including over 3,000 children, have taken part in its education programmes in art and design and over 130 artists and designers have received commissions, offering them the opportunity to exhibit their works at fairs and beyond. In addition, it's thought-leadership programmes have promoted Dubai as a centre for knowledge and innovation in the creative industries in the Middle East.
By working with its key stakeholders, both government and corporate, The Art Dubai Group continues to be a key catalyst in the growth of Dubai's creative industries.