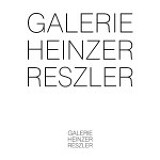 The Galerie Heinzer Reszler was created in Lausanne in 2012 from the association of three contemporary art enthusiasts.
The gallery offers a various artists' unbiased program. All our artists are characterized by a strong commitment to their artistic practice and by the originality of their approach. All also have a bias towards demanding experimental choices, both from a formal and a content point of view and who, with their own tools and questions, bring in their own way their contribution to the art of today.
The Galerie Heinzer Reszler represents artists in their early career, which it gave several the opportunity of setting up their first solo exhibition. It also promotes a few more experienced both Swiss and foreign artists.