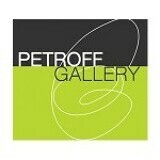 Since 1982, Petroff Gallery has been one of North America's leading private art galleries, striving to integrate and connect Fine Art with Contemporary Craft by exhibiting works in an artful manner. We make the gallery experience personal and informative, making fine art and contemporary craft more accessible to a growing number of patrons. The gallery has garnered an excellent reputation for recognizing and promoting talented artists from across Canada and around the world and for bringing their work to the attention of discerning collectors and the general public alike.
Based in Toronto, Petroff Gallery represents over 300 artists from across Canada and the U.S. Located in the midtown Forest Hill area, Petroff Gallery is a 2,200-square-foot showcase of Fine Contemporary Craft, hosting feature artist exhibitions, large-scale sculptures and paintings, alongside our ongoing outstanding collection.
Speak to any one of our specialized and knowledgeable staff members for that hard-to-find piece, or a gift for the person who is hard to buy for. We respect your opinion, vision and budget. We make art accessible to touch, to experience and to own.  Our goal is to inspire you, having you look at and appreciate art in a whole new way. A Petroff Staff member is always available to answer any questions about media, technique, or individual artist.
Expect professionalism. We offer outstanding customer service and work in a collaborative atmosphere so that you are sure to find the perfect piece to enhance a space and your life. Let us know how we can help you.
In 2009, Petroff Gallery was nominated and chosen for a Top Retailer Award by the prestigious NICHE Magazine. One of only 2 Canadian galleries to win! Sponsored by NICHE Magazine, the Top Retailer Awards recognize American and Canadian fine craft galleries and retailers, arts non- profits, museum stores and guilds for growing and strengthening the continent's craft and arts communities. Nominations are based on criteria outlined in NICHE Magazine's Guide to Best Practices, detailing the characteristics of craft retailers who are committed to fair business practices.