LATEST ART INDUSTRY TRENDS
The art world is a thriving and ever-changing landscape. If you're looking for ways to stay updated on the latest trends and for expert guidance on art collecting - look no further!

save
The Do's & Don'ts of Collecting Unusual Mediums
Jan 4, 2016
Panelists will conduct an interactive discussion on past and present mediums used by fine artists and how they affect aspects of valuation, security, shipping, storage, restoration, climate controls, title and authenticity.
Read more

save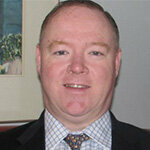 save
Gregory Smith
Dec 29, 2015
Continuing a family legacy, Greg Smith started in the loss adjusting and loss control business in 1987. He was trained by his world-renowned father, Harold J. Smith, in a firm called Smith Adjusters. For over 20 years, Greg has been enhancing and refining his knowledge in the niche markets of fine art, jewelers block, armored […]
Read more