LATEST ART INDUSTRY TRENDS
The art world is a thriving and ever-changing landscape. If you're looking for ways to stay updated on the latest trends and for expert guidance on art collecting - look no further!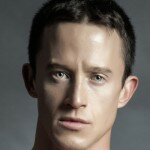 save
John Wolf
Dec 30, 2015
John Wolf is a global art advisor at the helm of his firm, which assists private collectors, institutions and corporations in creating outstanding collections of contemporary art. Through private brokerage and his myriad relationships with artists, galleries and collectors around the world he gains access for his clients to buy the best quality works of art. His firm's […]
Read more

save
Demystifying The Art World
Dec 30, 2015
Defining the beholder whose eye is in question - this panel will peel back layers of the art world from a marketplace perspective as well as from an institutional and historical context.
Read more