LATEST ART INDUSTRY TRENDS
The art world is a thriving and ever-changing landscape. If you're looking for ways to stay updated on the latest trends and for expert guidance on art collecting - look no further!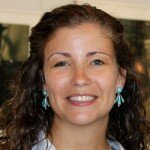 save
Judith Frankel
Dec 30, 2015
Ms. Frankel is the Director of Programs and Outreach for the Miami Design Preservation League. As a part of this role she oversees the educational programming for the League and works with its Public Policy committee on advocacy issues. She holds a Master Degree in Urban Planning from the University of Pennsylvania and a Bachelors […]
Read more

save
Miami Beach Art Deco
Dec 30, 2015
In the 1920s, 30s and 40s Art Deco architecture came to define the fledgling city of Miami Beach. Following WWII the world moved on to other design movements and South Beach faded along with its architecture.
Read more