LATEST ART INDUSTRY TRENDS
The art world is a thriving and ever-changing landscape. If you're looking for ways to stay updated on the latest trends and for expert guidance on art collecting - look no further!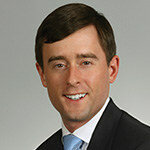 save
Scott Bowman
Jan 4, 2016
Scott Andrew Bowman is an Associate in the Personal Planning Department, practicing in the Boca Raton office. His practice focuses primarily on developing and implementing advanced estate planning techniques for high net worth individuals and their families. Scott concentrates on creating structures that provide for effective multi-generational wealth transfers, with a particular focus on minimizing […]
Read more

save
Protecting Your Art Collection
Jan 4, 2016
Today, a new generation of art collectors has emerged for which art is an increasingly important asset. Many art lovers own collections or actively transact in the art market with appreciation and pleasure.
Read more