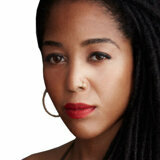 Alaina Simone is the owner and founder of two businesses. Alaina Simone Incorporated is an art gallery and artist liaison consultancy focused on internationally recognized interdisciplinary emerging and established artists, collections, and institutions. Alaina Simone Productions LLC is a production company specializing in creative partnerships between luxury brands, cultural influencers, and contemporary artists actively working across disciplines, practices, and fields. She has produced and curated internationally recognized exhibitions with corresponding educational programming in the United States and abroad with leading emerging, mid-career, and established contemporary artists, including Howardena Pindell, Frank Bowling RA, Ilya and Emilia Kabakov, Ed Clark, Barbara Nessim, Rashaad Newsome, Serkan Ozkaya and David Antonio Cruz, among many others. Her work includes working with artists' estates, such as the Estates of Merton Simpson, Allan Stone, and James Van Der Zee, to name a few.
Simone has led activations at international art fairs, including Art Dubai (Dubai, UAE), MECA (San Juan, PR), SPRING/BREAK Art Show (New York, NY), Volta (Basel, CH/New York, NY, Prizm (Miami, FL) and Untitled Art (Miami, FL). In addition, Simone is the founding producer for two distinct new curatorial platforms. Her site-specific exhibition series, Take FIVE (T/5), is an immersive multi-venue installation and performance series in the Caribbean. Her recent project, PRVT VW SoHo (Private View), is a nomadic pop-up exhibition series that launched its first iteration at the private home of Verbier 3-D Co-Founder Madeleine Paternot in 2018. This traveling series features a myriad of program initiatives, educational programs, and an artist residency designed to create new platforms for the diaspora and women with a curated roster of international artists, galleries, and institutions.
Simone's exhibitions have appeared in leading publications, including The New York Times, Art in America, Modern Painters, Art Forum, ARTnews, Hyperallergic, Artsy, The New Yorker, Whitehot Magazine, Art Newspaper, and significant international contemporary art media outlets. She has worked intricately with auction houses for specialized sales, such as Sotheby's and Christie's. Simone has placed work in prominent public and private institutions such as The Smithsonian's National Museum of African Art (Washington D.C.), National Museum of African American History & Culture (Washington, D.C.), Duke University, Sacred Arts of the Black Atlantic Project (Durham, NC), Fowler Museum at UCLA (Los Angeles, CA), and Pennsylvania Academy of Fine Art (Philadelphia, PA) among others. She has led initiatives to raise millions of dollars for international non-profit arts and educational programs. Simone has served as a committee advisor for non-profit arts organizations such as Cool Culture (Brooklyn, NY), SculptureCenter (Long Island, NY), Watermill Center (Southampton, NY), and the National Arts Club (New York, NY). She is a Founding Board Member of Verbier 3-D Foundation since its inception in 2010. She has been a guest speaker at the New York Arab Art & Education Initiative Summit (UNESCO), Pratt University (Brooklyn, NY) and IESA / Institut d'Etudes Supérieures des Arts (Paris, FR), Yale University (New Haven, CT), Spelman College (Atlanta, GA) and Wellesley College (Wellesley, MA) as well as other speaking engagements at public and private institutions in the U.S. and abroad. Simone has contributed writing and research to artist publications of internationally recognized African Diaspora and Traditional African art. She lives and works in Harlem, New York.
Get to Know Me
What do you do in the art world?
I am an art consultant, gallerist, curator and Artist Liaison.
How did you begin your career in the art world?
I first started working with a non-profit artists run gallery and studio then I began working for a for-profit art gallery based on abstraction.
What are the most interesting aspects of your work?
I'm able to share ideas and work with artists, collectors, and institutions from around the world.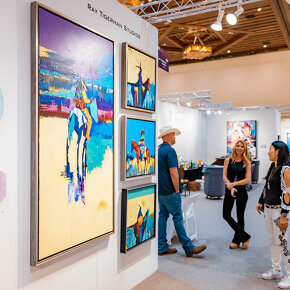 save