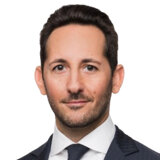 Charlie brings 18 years of experience in the art world to Winston Art Group. His knowledge of the contemporary art market was established through previous roles at major galleries such as Pace Gallery, Gagosian and Metro Pictures. Prior to joining Winston he founded and operated a private advisory group for several years and will continue advising clients worldwide on acquisitions and deaccessions as Director in the Advisory Department. Some recent highlights include placement of a 1981 Gerhard Richter painting, a 1996 Agnes Martin painting, Robert Longo, James Turell and Julie Mehretu.
Charlie is also an horology enthusiast and WAG's in-house watch market expert, specializing in Rolex, Audemars Piguet, Patek Philippe and Richard Mille. He has been actively advising collectors on buying and selling watches throughout the last several years of remarkable growth in this area. A graduate from Parsons in New York City, Charlie has experience as a gallery director, independent curator and artist liaison. He is an expert in post-war & contemporary art with an ardent love for Minimalism.
Get to Know Me
What are the most challenging aspects of your work?
Trying to find that perfect piece for a collector when they are specific about a certain series, by a certain artist from a certain decade. There is a lot of research and many phone calls involved tracking history and provenance to find the specific works. If you're lucky enough to find one then you have to negotiate with the current owner to try and convince them to sell. It's challenging but when it works out it's also the most rewarding part of my job.
How did you begin your career in the art world?
I applied for an internship in the accounting department of a major gallery. I was good with numbers and this was a way for me to secure a position with the gallery of my dreams at the time. They represented many of the artists I studied while in school [at Parsons] and to see the back end of how the gallery is run financially was an important experience for me at the time.
What are the most interesting aspects of your work?
The people, the artists, the work they create and how we relate and interact with it. The conversations around the work and this special visual language that brings us all together. On any given day I will have conversations with a struggling artist and a billionaire collector, a doctor, a lawyer, a film producer and we'll all talking about the same thing.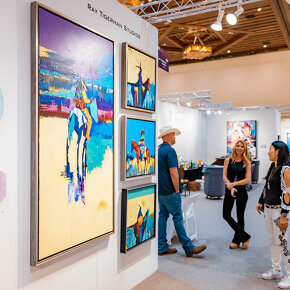 save