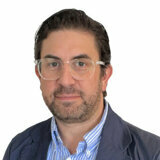 Jason Rulnick is a Senior International Specialist, joining Artnet in 2015. Prior, Jason operated a gallery and advisory in New York, focusing in Post-War and Contemporary art since 1950.  He began his career in the art world as Wall Drawing draftsman to artist Sol LeWitt, and occasionally revisits these roots, most recently in collaboration with Radius Books, Santa Fe to publish 'Sol LeWitt: Not To Be Sold for More than $100', a monograph focusing on LeWitt's folded and cut paper works of the 1970s.
With Artnet Jason has organized single artist auctions focused on LeWitt, Sam Francis, Andy Warhol and Joan Miro, as well as curated auctions focused on Post-War Abstraction, Minimalism, Graffiti and Street Art, and Contemporary Aboriginal Art. He has placed artworks into institutions and personal collections through gallery exhibitions, private sales and auctions, including significant artworks of Yayoi Kusama, Anish Kapoor, Takashi Murakami, Alex Katz and Peter Saul, among others.
Jason received his Master of Fine Arts from the San Francisco Art Institute and Bachelor of Fine Arts from the Columbus College of Art and Design. He has been involved in numerous presentations on art collecting hosted by organizations such as the Akron Art Museum, the Woodstock Art Museum and UBS bank. He is a former member of the South Orange Cultural Arts Council, and a member of the Temple Sharey Tefilo-Israel Arts Committee in South Orange, NJ, where a recent project focused on painting with pets.
Get to Know Me
What are the most challenging aspects of your work?
The most challenging aspect of my work can be the most gratifying, it's being somewhat of a steward at the place where art and commerce intersect, with value of each component often called into question, and each party to be convinced in swapping whichever is dear to them. A special language is spoken, and a relationship with the like-minded is carried into the future.
If you could have dinner with 3 artists from the past- who would they be?
The artists are Marcel Duchamp, who gave a new life to the readymade average object, like a fiction brought through to the other side. Donald Judd, who reduced objects to color, and transformed sculpture to a completely sublime experience, steering far from the representational, and Jimi Hendrix, whose guitar soared through my parents' generation, a volatile time and defying all conventions of the instrument. This was a tough question!
Do you have a routine when visiting a museum/gallery?
I like to immediately get a map or checklist, and then ignore it for as long as I can. In a museum I like to wander, finding hidden works, and making my own connection from past to present, and in a gallery that checklist is helpful but often excludes that one piece of great information - the price!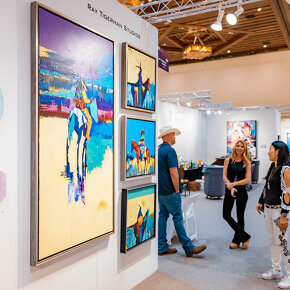 save