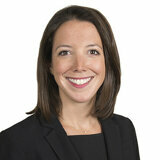 Kyle currently holds the position as Head of Fine Art & Collections within Private Client Select (formerly AIG Private Client Group), overseeing underwriting and business development for all US-based Private Collections business.
Kyle joined AIG Private Client Group in 2021 from AXA XL where she most recently served as a Global Underwriting Lead within the office of the Global Chief Underwriting Officer and prior to that, Deputy Global Fine Art Practice Leader within the Fine Art & Specie division.  Throughout her time at AXA XL, Kyle held various underwriting positions in the Fine Art team, handling both US and Canadian portfolios.  Kyle joined XL Group in 2014 as Strategy Analyst for the North America Property & Casualty leadership team.
Prior to her time with AXA XL, Kyle served as Associate Underwriter for Professional Lines at Hiscox Group in New York.  She began her career in insurance as an Aerospace Broker at JLT Specialty in London, facilitated through the Walter C. Wattles Fellowship.
Kyle graduated from Vanderbilt University with a bachelor's degree in the History of Art, French, and Corporate Strategy.  She currently acts as Co-Chair of the Northeast Associate Board for the Insurance Industry Charitable Foundation and sits on the Advisory Board of Directors for the Walter C. Wattles Fellowship.
Get to Know Me
What do you do in the art world?
I craft insurance solutions for privately held fine art collections, mostly owned by private individuals but also for privately owned museums, foundations, estates and trusts. We works to ensure that art is adequately protected not only by the policy itself but also through risk management advisory our team provides.
How did you begin your career in the art world?
My first job out of college was an insurance broking position in London working as insurance broker in Lloyd's. I found the industry incredibly interesting and engaging; however, I really wanted to find a way to tie my career back to my personal interest in art, having majored in Art History at Vanderbilt. In walking around Lloyd's, I soon realized that that of course Fine Art, being high value and unique in nature, would most certainly need to be insured and there were a number of insurance companies that had a Fine Art & Specie underwriting division. Upon moving back to New York I pursued a role in Fine Art insurance underwriting and the rest is history.
What are the most interesting aspects of your work?
I feel so fortunate to have a unique understanding of some of the most impressive and prolific privately held collections. I am also so appreciative of the knowledge I have gained regarding restoration and conservation work. I feel very fortunate to be involved in the process of preserving art and ensuring it will be in existence for generations to enjoy in the years to come!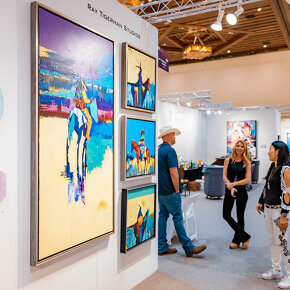 save