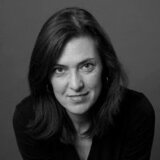 Canadian art specialist, Linda Rodeck, is Vice President, Waddington's Fine Art, and directs the Canadian Art department's seasonal Live Catalogue Auctions and twice-yearly Select Online Auctions. Ms Rodeck's 25+ year career highlights include Managing Director of Sotheby's Canada, senior positions with Joyner Fine Art and Joyner Waddington's, as well as managing her own private art consultancy.
Ms Rodeck believes deeply in community engagement and the unique role that art plays in enhancing our lives and clarifying our understanding of the world in which we live. She has served on the boards of Bloorview Kids Rehab (now Holland Bloorview), a major Ontario art gallery, the Niagara-on-the-Lake Historical Society & Museum, and currently serves on the board of an independent school in the Eastern Townships of Quebec. As a champion of Canadian art and Canadian history, she has raised funds and chaired dinners and galas in support of various institutions.
Ms Rodeck is highly regarded in the art sector and is regularly invited to address various communities including visitors to the Toronto Art Fair, OCADU students, alumni organizations, and various industry and business associations.