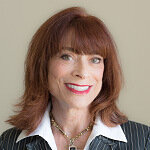 Xiliary Twil, ASA,  is a valuation expert who founded Art Asset Management Group, Inc. in 2009. As an art historian and art collector, having successfully managed the business affairs of art galleries, private collections and exhibiting at international art fairs, Twil and her firm brings forty-two years of experience in the business of art. Xiliary is an Accredited Senior Appraiser with the American Society of Appraisers, one of the three recognized appraisal associations, and provides USPAP compliant appraisals for all intended uses.
Get to Know Me
What do you do in the art world?
I am an accredited senior appraiser with an in-depth career of 42 years in the business of art as a gallery director, corporate art consultant and public art specialist.
What are the most challenging aspects of your work?
Educating clients on what is actually required in an appraisal report and getting them to save their invoices and past appraisals!
What are the most interesting aspects of your work?
Everyday is different. One day it could be valuing a $10MM art collection, or on another day, organizing a crew to remove a 40' long mosaic off of a building. Never boring and always interesting and challenging.