Alfstad& Contemporary, situated in the historical Ace Theatre building in the Design District of Sarasota, Fl., features two exhibition spaces, a video screening room and a print-making studio.
Using both digital and traditional print technologies, /& collaborates with artists to create multidimensional art and exhibitions. The aim is to help artists, in innovative ways, expand their technical knowledge and realize their artist visions in an ever-increasing range of media.
Originally founded in 2013, the gallery opened as the IceHouse on 10th. It was relocated in 2015 to a historic building in the Design District of downtown Sarasota, FL, and renamed Alfstad& Contemporary. Today the gallery continues to showcase world-class artists and offer art lovers the opportunity to experience cutting-edge exhibitions. The ultimate goal is to reimagine how to make and market art, and create an art brand and business model recognized worldwide.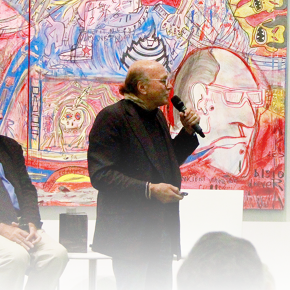 save