Latin American and Colombian art have recently come into world focus. The international community has been discovering an exciting universe of ideas and cultures that for years had been a hidden treasure of artistic expressions. Suddenly, today they are at the forefront of global collections, art fairs, museums and galleries. Colombia has flourished and is the focus of international investors in all fields including art.
Since opening in 2000, Beatriz Esguerra Art has worked tirelessly to promote selected Colombian artists, in Latin America and beyond.  The gallery believes in creating a dialogue between Colombian and international artists through carefully curated projects and exhibitions on a variety of universal themes.   Recent efforts emphasizing more outreach, and including greater art fair participation in the US, have brought the gallery renewed attention from the art press, collectors and institutions.
With an academic training in art history and more than 25 years experience as a curator, consultant and gallery owner, Beatriz Esguerra has always abided by her mission: to enrich lives through art, with integrity and professionalism.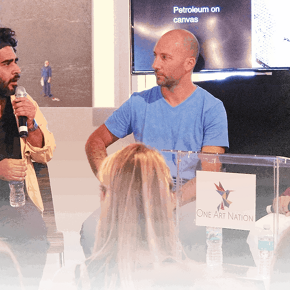 save