LATEST ART INDUSTRY TRENDS
The art world is a thriving and ever-changing landscape. If you're looking for ways to stay updated on the latest trends and for expert guidance on art collecting - look no further!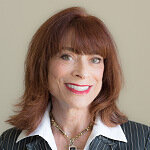 save
Xiliary Twil
Dec 30, 2015
Xiliary Twil, ASA,  is a valuation expert who founded Art Asset Management Group, Inc. in 2009. As an art historian and art collector, having successfully managed the business affairs of art galleries, private collections and exhibiting at international art fairs, Twil and her firm brings forty-two years of experience in the business of art. Xiliary […]
Read more

save
Art Legacy Planning - Life is Long. Art is Longer.
Dec 30, 2015
The discussion will include an overview of art appraisals, art insurance and the prevention of financial loss, the pros and cons of donating and gifting, the various trends in art lending and the consideration of art as an asset.
Read more