LATEST ART INDUSTRY TRENDS
The art world is a thriving and ever-changing landscape. If you're looking for ways to stay updated on the latest trends and for expert guidance on art collecting - look no further!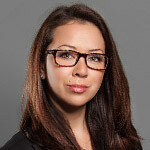 save
Vanessa Sigurdson
Jan 4, 2016
With over a decade of experience in 3D design and digital fabrication, Vanessa has worked with artists and fabrication companies worldwide to combine new technologies with traditional art making workflows. At Autodesk's Pier 9 Artist in Residence Program, Vanessa encourages a supportive community of artists to explore new methods of creating their work that are […]
Read more

save
Changing the Paradigm for Corporate Art
Jan 4, 2016
How do artist residencies, Curiosity Camps for entrepreneurs, and state-of-the-art maker studios contribute to companies and their creative capital, and what do the artists get in return? Are artists mere window-dressing for modern tech giants?
Read more