LATEST ART INDUSTRY TRENDS
The art world is a thriving and ever-changing landscape. If you're looking for ways to stay updated on the latest trends and for expert guidance on art collecting - look no further!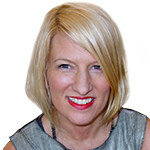 save
Jennifer Kostuik
Apr 28, 2016
Jennifer Kostuik has a BAH Art History Degree and has owned Kostuik Gallery since 1997. She is a Canadian citizen with an American childhood.
Read more

save
Artist Spotlight: Pushing the 2-D Boundaries of an Art Collection
Mar 21, 2016
Abstracted wall mounted sculpture supplements any existing art collection through the addition of light play, color and three-dimensional space. Adding a form or object that casts shadows, compliments the other artwork in color can enhance an existing realistic or abstract painting or photograph. This session will looks at how 3-D art can function for you, by examining the works of Matt Devine and Arno Kortschot.
Read more