LATEST ART INDUSTRY TRENDS
The art world is a thriving and ever-changing landscape. If you're looking for ways to stay updated on the latest trends and for expert guidance on art collecting - look no further!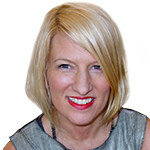 save
Jennifer Kostuik
Apr 28, 2016
Jennifer Kostuik has a BAH Art History Degree and has owned Kostuik Gallery since 1997. She is a Canadian citizen with an American childhood.
Read more

save