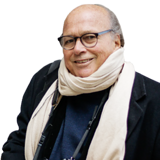 Von Hohenberg began his career in 1979 when he was discovered by American Vogue and worked for publications including Interview, Vanity Fair, Marie Claire, French and German Vogue, German Rolling Stone, Fortune, and The New York Times Magazine. In 2007, his critically acclaimed book Andy Warhol: The Day the Factory Died was awarded the AIG Book and Photobook District News Award. He has recently published an acclaimed book of photography: ANOTHER PLANET: New York Portraits, 1976-1996 and Shadows of the Gods: Mexico City is presently in production.
His work has been included in two exhibitions at the Museum of Modern Art in New York. He has also had solo exhibitions at the Goss-Michael Foundation in Dallas and the Amerika Haus in Munich. The artist has exhibited extensively both in the United States and abroad. His work can be found in a multitude of private collections around the world. Von Hohenberg divides his time between New York City, The Hamptons and Mexico.
Christophe von Hohenberg photographed a substantial number of those involved in the New York social, fashion and art world during the 1980s and 1990s. He was acquainted with many in the crowd rushing into St. Patrick's on April 1, 1987.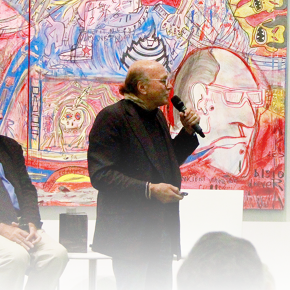 save