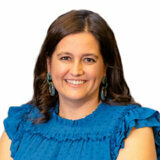 Muys Snijders is the Head of Fine Art & Collections Services at Private Client Select (formerly AIG's Private Client Group) based in New York. She oversees all aspects of risk management for Private Client Select's insurance portfolio of art, jewelry, cars, wine and collectibles. Working with a team of seasoned professionals, she provides collections related loss prevention and collection care services to policyholders, ensures that high-value claims are handled seamlessly, and implements disaster mitigation and response initiatives.
Muys is a seasoned executive and visionary leader with over 25 years of international experience working in the art world. Before joining AIG she launched her own art consultancy firm and served as the Managing Director of Christie's Americas. Muys has a deep knowledge of the market for Post War & Contemporary Art having led the division for Bonhams in New York and prior to that she was the Global Director of Client Strategy and Private Sales for Post War & Contemporary Art at Christie's. Muys also held key positions in Client Advisory, Estates, Appraisals & Valuations and the Chairman's office which places her uniquely to advise clients across the entire spectrum of their collections.
Ms. Snijders holds an MA in Art History and Classical Archaeology from Leiden University in the Netherlands, as well as an MA in Arts Management from Greenwich University and an MA in Art Market Appraisal from Kingston University in the United Kingdom.  Muys is also a graduate of the Senior Executive Leadership Program for China from Harvard Business School, Tsinghua University in Beijing and CEIBS in Shanghai. She holds a Certificate in Alternative Investments from Harvard Business School and most recently obtained the designation of Chartered Private Risk Insurance Advisor (CPRIA) from the Private Risk Management Association. Muys is multilingual and has worked in London, Amsterdam as well as New York.
Muys is a Visionary of the Institute Contemporary Art (ICA) Miami and a member of the Guggenheim Young Collector Acquisition Committee, POWarts, Art Mammas and ArtTable. She is on the host committee for the Seattle Art Fair and Pen + Brush' annual Fundraiser event and serves on the board of the Anselmo Academy of Music and the Arts and the Dutch People's Party for Freedom and Democracy (VVD). Muys is also on the honorary committee of the Appraisal Association of America in New York and the Dutch Centre in London.
Get to Know Me
What do you do in the art world?
I provide strategic and tactical advise to collectors, insurance professionals, art organizations, art start-ups and artists. Moreover, I oversee all aspects of risk management for Private Client Select's insurance portfolio of art, jewelry, cars, wine, and collectibles.
How did you begin your career in the art world?
As a viewing assistant at Christie's in Amsterdam whilst studying art history and archaeology. A wonderful place to learn the ropes and get acquainted with all things auction. I loved it so much that I stayed for over two decades with the firm in a great variety of roles.
Tell us about the most recent / last piece you acquired?
Bounty II by Deborah Jack. She is a St. Maarten and Jersey City based multi-disciplinary artist. I discovered her work through Pen + Brush in New York City. Deborah's work engages a variety of strategies for mining the intersections of histories, cultural memories, ecology and client change while negotiating a global present. She uses video/ sound installation, photography, painting, collages and text for her works.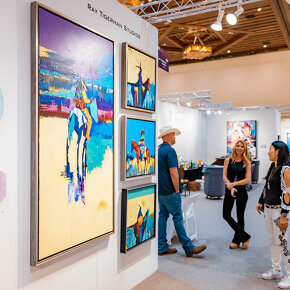 save