LATEST ART INDUSTRY TRENDS
The art world is a thriving and ever-changing landscape. If you're looking for ways to stay updated on the latest trends and for expert guidance on art collecting - look no further!

save
John Torreano
Dec 30, 2015
John Torreano received critical attention in the 1980s for his Wall Gems, painted wood, gem-shaped sculptures often imbedded with glass jewels. Installed in various group configurations the sculptures seem to float on the wall. In his latest work, wooden balls have replaced the imbedded gems on flat, planar surfaces while the gem shapes of the […]
Read more

save
Jules Feiffer
Dec 30, 2015
Jules Feiffer is an internationally acclaimed cartoonist, playwright, screenwriter and author. His satirical outlook and probing wit have influenced several generations politically, sexually and socially. He has made an important and varied contribution to America's cultural life. His syndicated cartoon strip, for which he was awarded a Pulitzer Prize, ran for forty years in The […]
Read more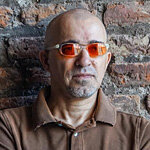 save
Paco Barragan
Dec 30, 2015
Paco Barragán is curator of visual arts at Matucana 100, Santiago de Chile, and Contributing Editor for ARTPULSE magazine, and is currently pursuing a Doctorate degree at Universidad de Salamanca (USAL). Some of the exhibitions that he has curated in 2015 are: Alfredo Jaar: May 1st, 2011; Intimate Strangers: Politics as Celebrity, Celebrity as Politics; […]
Read more
save
Bernie Taupin
Dec 30, 2015
Born on May 22, 1950, Bernie grew up in rural England with a love of literature, nature, history, music and poetry, instilled by his mother and grandfather. His flair for writing was evident, as was his fascination with the American West. At the age of 17 Bernie submitted samples of his poetry to Liberty Records […]
Read more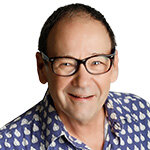 save
Bruce Helander
Dec 30, 2015
Bruce Helander is a former White House Fellow of the National Endowment for the Arts and is the former Editor-in-Chief of The Art Economist magazine. His columns on art, values, and investing in art appear regularly in The Huffington Post.
Read more