LATEST ART INDUSTRY TRENDS
The art world is a thriving and ever-changing landscape. If you're looking for ways to stay updated on the latest trends and for expert guidance on art collecting - look no further!

save
Merging Art & Technology
Jan 4, 2016
This presentation will investigate the influence of technology on today's art market, including web-based tools to catalog and share your art collection archive with an ever-expanding and global art community.
Read more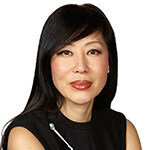 save
Jenny Park Adam
Jan 4, 2016
Jenny Park Adam is the founder and CEO of ARTDEX, the art-technology company based in NYC. ARTDEX was named as the top venture project at Stanford GSB (Graduate School of Business) 'IGNITE,' a global innovation & entrepreneurship program in 2015. Jenny earned her master's degree in Art History, Connoisseurship and the History of the Art […]
Read more

save