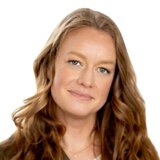 Elysian McNiff Koglmeier is Head of Growth for Artwork Archive, an online art inventory management system for artists, collectors and organizations. Elysian works with individual collectors, art advisors, galleries and collecting institutions to organize and manage their artworks. You can find her collector-focused educational content here.
Growing up with a father as an art therapist and a mother who dedicated her career to art education, Elysian has always been passionate about the creative process. She has pursued this passion both in the public and private sector. She started her career in museums (Middlebury College Museum of Art and the Museum of Fine Arts, Boston), ran New England Foundation for the Arts' public art program, served as curator for Brown University and RISD, and contributed to publications such as Art Business News and Public Art Review.
She received her BA in History from Middlebury College and her MA in Public Humanities from Brown University.
Get to Know Me
What do you do in the art world?
I wear many hats. As the daughter of an art therapist and art teacher, I consume the arts at a rapid pace. Within my role at Artwork Archive, I work with our collecting institutions and individual collectors to help them organize, manage and showcase their artworks. My role is multifaceted (which I love): I create educational webinars, write articles, present at conferences, and work directly with our clients on onboarding and utilizing our online art collection management system. I also pride myself in being a connector whether that is connecting clients to resources or other like-minded clients. Lastly, I am passionate about arts and health. My son is medically complex so I am on the board for the National Organization of Arts & Health and on my son's Children's Hospital's Art Selection Committee.
Tell us about the most recent / last piece you acquired?
For Christmas, my husband and son gifted me a hanging sculptural glass work by Hannah Hazel (https://hannahhazelglass.com/). It was a true surprise even though I follow the artist on Instagram, am on her newsletter and have a fellow creative connection with the artist. The artist only creates a few works at a time and they sell out within hours. It turns out I had forwarded my husband an email about her portfolio ages ago and he stayed tuned in order to purchase the work.
Do you have a routine when visiting a museum/gallery?
I used to! But now I have a 4.5 year old and he leads the way. I have learned how to go with the flow. If he doesn't want to enter the temporary exhibit space and instead head to his favorite floor in the Denver Art Museum...or spend his time in the art making studio...I follow him. It's been a good lesson in letting go and also viewing with new perspective and intent.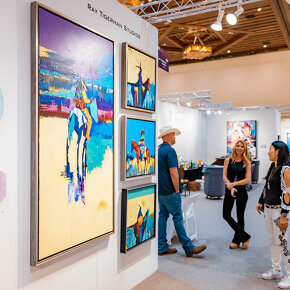 save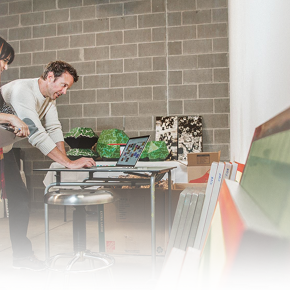 save