Art Fairs & Galleries: Survival Post Covid
Apr 28, 2022
Covid-19 pandemic continues to create disruptions in particular for art fairs and galleries. We are now in the process of sifting through its impact and seeing what remains after two years of painful change and loss.
For art fairs and galleries, their entire model was based on in-person experiences. But the field proved nimble, and they began adapting at rapid speed with the use of digital integration.
That digital pivot, along with the meteoric rise of entirely online art ownership through NFTs, have allowed art fairs and galleries to weather the storm. But what does their ongoing survival look like in the years ahead?
Galleries: A Prognosis
The Art Dealers Association of America surveyed gallery owners last year to see how they were handling the pandemic. At the time, things were uncertain to say the least. Among their findings are a few key insights:
70% of galleries had less revenue in 2020
65% were stilling planning to expand their artist rosters
78% did not have to make layoffs in 2020
The overall picture seems less bad than people were predicting when lockdowns went into effect in early 2020. That's not to say that 2020 saw no furloughs or layoffs for art galleries, or that the massive falloff in revenue didn't shutter some galleries forever. But coming out of 2021, things are not so dire.
And now in 2022, with vaccination rates up and restrictions easing, the trends seem to be going in a positive direction.
In fact, the move to online sales proved a winning strategy for many galleries, and the fear of massive closures by the end of 2020 appears to have been overwrought.
The Return of Art Fairs
Miami Art Week in late 2021 proved a testing ground for a new trend in art fairs: online augmentation.
The strategy is simple. Implement ways for people to enjoy (and buy) art online without taking away from the physical experience. In fact, while you are creating these digital tools, you might as well make them work with the physical art fair, too.
With Art Basel and many satellite fairs debuting digital sides to their experiences, it feels like the change is permanent. Remember, these were events that were allowed to be held in person and were attended by thousands of people. These weren't just ways to make things happen in the face of a lockdown.
That combination of physical and digital appears to be the way that art fairs are going to not only keep numbers up during a pandemic, but grow their numbers in the years to come.
But no matter how much digital augmentation goes on, art fairs are uniquely appealing due to the experience of actually being there. For that reason, 2020 and much of 2021 saw an incredibly anemic scene. Yet art fairs have one advantage over galleries: they don't have to pay the bills month in and month out.
Art fairs are much more capable of surviving a year or two of postponement, while galleries have employees who need a paycheck to survive and consistent overhead to keep their space. In this way, the survival of art fairs is much less precarious than galleries.
Art Investment: The Good and the Bad
Inflation is now ramping up around the globe, which generally means investors will turn to assets like art. In an inflationary situation, the general thinking is that art performs rather well, and that will provide some boosts to the art world, at least at the top levels and in the short term.
The continued interest in art as an investment has good and bad influences on galleries and art fairs, depending on where you land on the spectrum. Gambling on emerging voices rarely does much for artists trying to establish their name in the long run, but there are some galleries that can serve this desire while still developing their roster of artists in a responsible way.
And with lots of investment dollars comes lots of speculation. This is nowhere more clear than in crypto art and NFTs. These marketplaces are now hotspots for collectors of all kinds.
Is that a problem for traditional art fairs and galleries? That depends. Many people buying NFTs are first time collectors, drawn in by their interest in other blockchain applications like cryptocurrency. In a way, NFTs might be a backdoor for more people to become comfortable with buying art as an asset and making the move to buying physical art.
On top of that, many traditional art sellers (in particular auction houses) aren't waiting around to get involved in the NFT boom. This presents a new avenue for sales, and as long as it doesn't eat into their traditional offerings, this embrace of NFTs seems like it could be great for galleries and art fairs.
Art Fairs & Galleries Endure
It seems that art fairs and galleries have made it through the worst that the pandemic had in store, and their ability to meet customer needs online was successful.
While the art world is emerging into a much different landscape than before Covid-19, it is well equipped to face the new challenges and even find opportunities in them.
Recommended Videos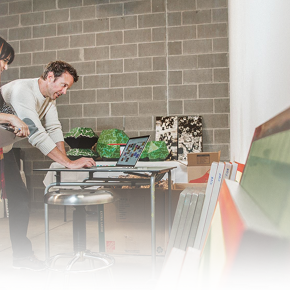 save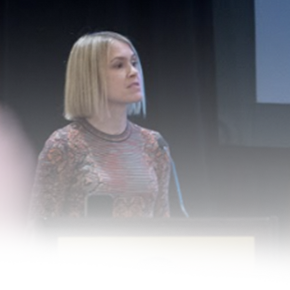 save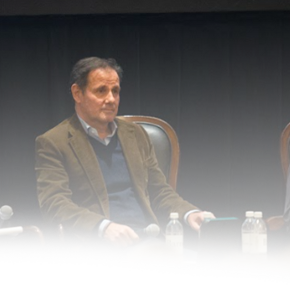 save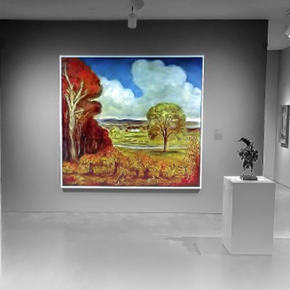 save