Art Market Trends in 2023 to Watch For
Apr 24, 2023
2023 looks to be a very interesting time for the art market. The last few years have brought major headlines and shaken many assumptions. The explosion of online auctions through pandemic lockdowns, the rise and fall of NFTs, and the massive sums being paid at the top of the market have all captured a lot of attention in recent history. The fallout from these and the rise of new stories will define the new year. But we also need to look further afield to see how bigger influences will come to affect the art market. Combined, we can begin to see the major trends that will play out in 2023.
Economic Recession
Let's start with the bad news first. Many economists are forecasting a bleak picture for 2023. The art market, while sometimes touted as recession proof, exists inside the greater context of the world economy. When the world experiences a recession, the art market will have to react.
Recessions have a particularly large impact on lower priced art, which is where most buyers and artists are at. As people with fewer financial resources look ahead with caution and even concern, they stop spending so freely at the art fairs, online shops, and local galleries that make up the vast majority of the art market.
That being said, the top end can sometimes slightly benefit from recession. For many millionaires and billionaires, art can appear like a highly valuable asset when all other options are looking bearish. Art has great long term prospects. No matter how bad the economy gets for a time, a blue chip piece of art will still mean something. A recession can force companies to close, but the profile of a proven, big-name artist is unlikely to diminish entirely.
This protection for the top end is buoyed by another trend: the increasing number of ultra-wealthy people in emerging juggernauts like Asia. The influx of new buyers at the very top of the market injects a lot of life. What does this all mean? If an economic recession does come, it will probably hurt the lower end of the market the most. And new buyers will need to approach the market with care. The top end will be much more secure, and could even benefit.
Tastes Are Getting More Conservative
Recent years have seen a lot of experimentation in the art market. New technologies and mediums have been explored, and the celebration of artists once passed over due to their gender or race brought attention where it was long overdue. But this impulse seems to be fading.
Much more traditional names are creeping back into the top spots at auction and in the major museum exhibitions. As we all know, the trends of the art world have many influences going at any given time — so a combination of what is winning headlines, what is showing at major institutions, and what is trending on social media all have their part to play.
That being said, major art events like Miami Art Week and the Venice Biennale were no strangers to exploration in 2022 (we'll look at events like those more below). And the overall cultural cache continues to be in expanding diversity. So this will no doubt be contentious ground over the next year in a way it hasn't in years past.
Maybe the way to see this trend is less that things will go in any one direction. Perhaps the bigger theme is conflict between two impulses: the urge to stick with the tried-and-true in the face of economic uncertainty and progress fatigue, and the urge to continue pushing into new horizons as technology and changing social values make more things possible.
Less Digital, More Physical
The pandemic era brought a lot of distortion to art market tastes, especially early on. The lockdowns had the necessary effect of pushing a lot of buying and selling online. At the same time, digital assets (particularly NFTs) gained serious ground. But as things have opened up and remained open, that sprint into cyberspace has slowed down to a crawl, with many people returning their preferred in-person art experiences.
In what should be a surprise to no one, people have been craving a chance to put down their screens and engage with art. That's provided a rebound effect. For instance, Art Basel found enormous success by offering the largest edition in their history. It seems that these fairs and biennials are likely to see massive growth continue in 2023, and that is great news for emerging and mid-career artists, as these events provide a lot of opportunity.
This is also good news for traditional art institutions and brick-and-mortar galleries. These make up the bedrock of an art world many were calling outdated in the past few years. But 2022 showed that isn't the case, and 2023 will continue that trend. Overall, the physical experience of art might fully reclaim its dominant position in the market.
The one countervailing point could be a return to lockdowns, particularly in Asia — the emerging powerhouse of the art market (more on this point below). Though this fear has lessened since China changed its Covid policy due to protests, a bigger viral wave might move things back in the opposite direction.
The Rise of Asia
The Asian art market has leapt into the driver's seat. It now controls a larger share of global art sales than North America or Europe. That is likely to continue to have an effect on the tastes of the art world at large.
Asia is also seeing an explosion of art fairs that are drawing global attention. January's ART SG 2023 was the biggest art fair in Southeast Asia. Held in Singapore and featuring more than 150 galleries, this UBS-backed event promises to further secure Asia as the center of the art market — at least the art market of the future. Similarly, India Art Fair 2023 is set to hold its biggest edition ever in February. That two major fairs are surpassing expectations back-to-back shows how the region is poised to grow.
As Asia rises, the tastes of these buyers and the movements of their institutions will become ever more important to understand where the art market of future years are headed.
Become a 1AN Member to be kept in the loop on what's happening in the art world plus access 100's of art collecting videos online!
Recommended Videos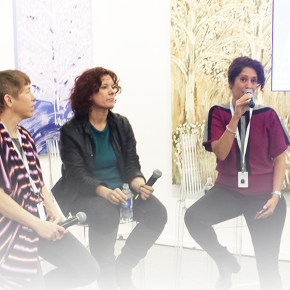 save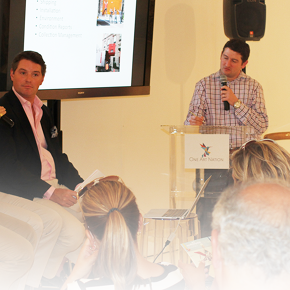 save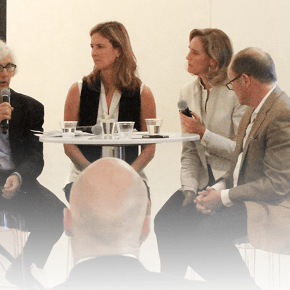 save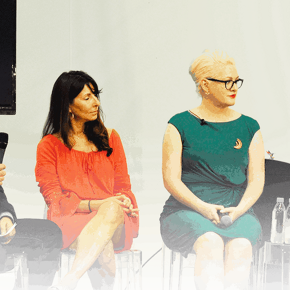 save