Art Auction Results of 2022: What They Tell Us
Mar 12, 2023
When we wrap up one year and head bravely into the next, it is always a good time for reflection. In the art market, that typically means sifting through the results of auctions to see where things stand and where they might be going. While we can only ever make educated guesses, art auction results do give us a lot of information to work with. So let's recap art auctions in 2022 and see what they tell us about the year ahead.
The Most Expensive Photograph Ever
Though the total sum is more than eclipsed by some works we will talk about later, one of the most important auction headlines in 2022 was Man Ray breaking the record for most expensive photograph ever. His Le Violon d'Ingres (1924) went for $12,412,500 at Christie's in May. For a little perspective, that's almost three times the previous record holder.
Of course, if anyone was to break this record, it would be Man Ray. But it also signals a growing appetite for fine art photographs at auction. They've always suffered from a perceived lower value, given their reproducibility. This piece is somewhat unique as the particular print in question was created extremely early on in the process, making it feel more like an original. Nevertheless, it has taken decades for fine art photography to get here, and it looks like it might continue to grow at auction in the years to come.
NFT Auctions Crater
The NFT market as a whole has collapsed. The top marketplace OpenSea supposedly lost 99% in trading volume just from May 2022 to August. This was no doubt connected to the major drops in value for cryptocurrencies. While NFTs were never a major part of the art auction world, some speculated that their successes in 2021 would continue to grow. Some even speculated that these digital assets could eventually take a major share of the market.
That did not turn out to be the case. Instead, we saw many marquee names fail to make their NFT auctions a success. For instance, Beeple (whose massive NFT sales in 2021 helped kickstart the fad) collaborated with Madonna. Together, they auctioned off three original works of art in May. The outcome? Underwhelming. They sold for a combined $627,000. That isn't nothing, but it fell far short of expectations.
Headlines around widespread theft and fraud also put a damper on NFT auction results, with buyers unsure how safe their purchases really could be. This all added up for a terrible year in NFT art auctions. And the prognosis for 2023 is more or less the same. To overcome the current buyer hesitancy and general downward trend would take moving mountains.
Andy Warhol Breaks Records (Again)
Probably the top story from the world of 2022 art auctions is the sale of Andy Warhol's Shot Sage Blue Marilyn (1964). This famous work by the first name in pop art sold for a jaw-dropping $195 million to art dealer extraordinaire Larry Gagosian under the aegis of Christie's.
The enormous number makes the Marilyn screen print the most expensive piece of American art ever sold at auction. And it isn't even close. The former record holder was a Jean-Michel Basquiat that sold for $110.5 million in 2017. So a record is broken, but what does that really mean for the art market? It definitely says that at the highest levels, things are still growing and moving. The post-lockdown world is proving extremely kind to those selling blue chip art.
The Most Valuable Art Auction in 2022
While Warhol made an impact by pushing the profile of American art ever higher, the Paul G. Allen Collection went up on the auction block — leading to the most valuable art auction in history. The biggest contributors were five central paintings that each received more than $100 million a piece:
Les Poseuses Ensemble by Georges Seurat — $149,240,000
La Montagne Sainte-Victoire by Paul Cézanne — 137,790,000
Verger avec cyprès by Vincent van Gogh — $117,180,000
Maternité II by Paul Gauguin — $105,730,000
Birch Forest by Gustav Klimt — $104,585,000
In total, the Christie's auction fetched something in the ballpark of $1.5 billion in November 2022. It should be clear that this really is a once-in-a-lifetime collection to go up for auction, and the market ate it up, particularly in Asia. The tale here confirms what the Warhol auction already told us: the blue chip art market is as healthy as ever. But we also see the continuing trend of Asia rising as an important part of the global story.
Strong at the Top, Weak at the Bottom
Stories of surging prices for blue chip art can give us a distorted perspective on the market as a whole. After all, the vast majority of works are not selling for tens (or hundreds) of millions. The outbreak of war in Ukraine, high oil prices, and continuing economic uncertainty have pushed prices in the middle and lower end of the market down. It has also pushed people up into the higher echelons, where buyers feel things are less risky. After all, a Warhol will remain a Warhol. For those with the money, why take a risk on a $10 million piece of art when the $100 million is a sure winner?
That force gave us some genuine shocks, with a few notable artists having their pieces going unsold at the auction block — including a piece by Antonio Canova and Willem de Kooning. So while Christie's might have done a record $8.4 billion in art sales for 2022, that doesn't tell the entire story.
Become a 1AN Member to be kept in the loop on what's happening in the art world plus access 100's of art collecting videos online!
Image from CHRISTIE'S IMAGES LTD. 2022
Recommended Videos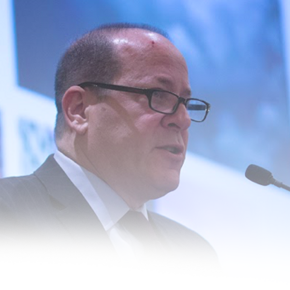 save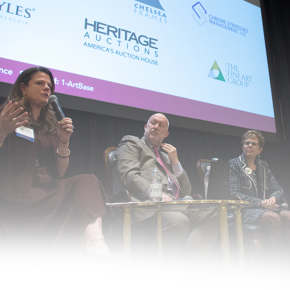 save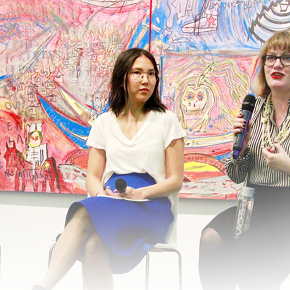 save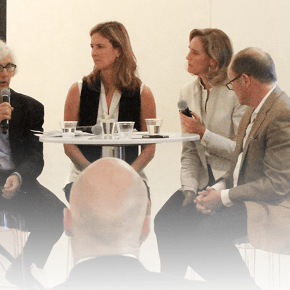 save