LATEST ART INDUSTRY TRENDS
The art world is a thriving and ever-changing landscape. If you're looking for ways to stay updated on the latest trends and for expert guidance on art collecting - look no further!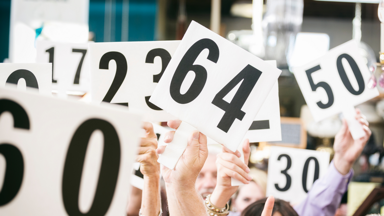 save
What Auction Data Tells Us About Artist Trends
Nov 7, 2022
Art auctions and auction data is one of the best ways that art insiders understand the changing fortunes. When you comb over the results, you can see how artworks performed against their estimates, and how the prices of artists and movements have changed over time. That all proves to be fascinating information that any collector […]
Read more
save
What You Need to Know About Art Appraisals
Oct 4, 2022
If you are an art collector, then sooner or later you are going to need the services of an art appraiser. This is an important service in the art world, and yet many collectors have a lot of unanswered questions about it. We are going to clear up a lot of those questions today. Hopefully, […]
Read more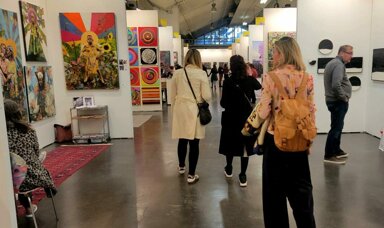 save
Tips for Buying Art During Uncertain Times
Aug 31, 2022
It's no secret that things are feeling a bit nervous in the economy. From high inflation to talk of a potential recession, it seems that a lot of people are getting anxious. That kind of talk makes it hard to feel confident when you are doing any kind of investing. And if you are buying […]
Read more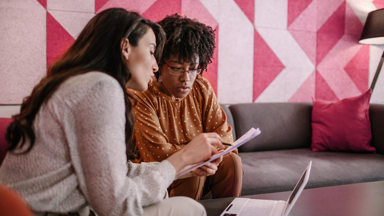 save
What Important Role Does an Art Advisor Play
Aug 1, 2022
The art world is a wonderful place, filled with enthusiasm, interesting ideas, and that effervescent spirit of creation. But it can also be complicated. Very, very complicated. That's why it can be very beneficial to get the assistance of an art advisor. We are living through the most diverse, byzantine art market ever. There are […]
Read more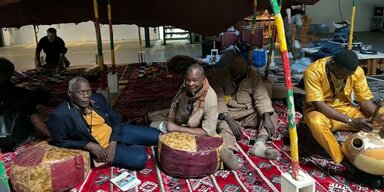 save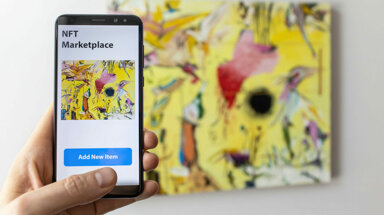 save
How Are NFTs Changing the Art World?
Jun 10, 2022
It seems non-fungible tokens (NFTs) are constantly in the headlines. That's especially true for art lovers. Their world is becoming dominated by news of the latest major NFT releases and the fortunes made overnight by crypto artists. But what are NFTs, how are they changing the art world, and what can we expect to see […]
Read more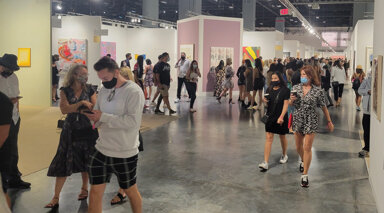 save
Art Fairs & Galleries: Survival Post Covid
Apr 28, 2022
Covid-19 pandemic continues to create disruptions in particular for art fairs and galleries. We are now in the process of sifting through its impact and seeing what remains after two years of painful change and loss. For art fairs and galleries, their entire model was based on in-person experiences. But the field proved nimble, and […]
Read more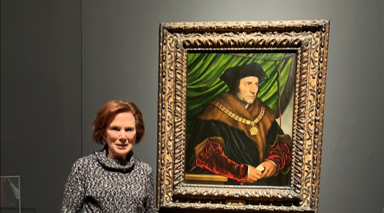 save
5 Questions with Accredited Appraiser Frances Zeman
Apr 12, 2022
We had the pleasure of sitting down with Frances Zeman, who has been an active member of the American Society of Appraisers (ASA) since 1980. Her broad client and appraisal experience includes Insurance placement and loss, Estates & Trust matters, Charitable Contributions and other Wealth Management strategies. But when we really got deep into things, […]
Read more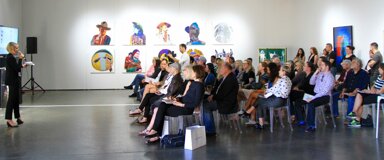 save
One Art Nation: Empowering Art Collectors and Professionals
Mar 31, 2022
We sat down for a chat with Subkit, who were interested in hearing about our entrepreneurial journey in the art world. Here's how it went… What's your business, and who are your customers? One Art Nation (1AN) – www.oneartnation.com – is THE trusted source of online art market education across the globe. We initially targeted the […]
Read more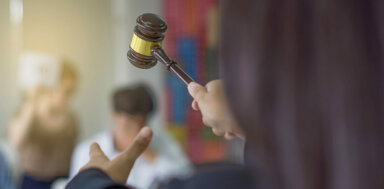 save
How Do You Become an Art Auctioneer?
Mar 4, 2022
When we imagine an auctioneer, we think of a rapid-fire talker throwing out numbers in a fast paced atmosphere. And for many auctions, that's fairly accurate. Many auctions do run at a fast pace, encouraging bidders to get in while the getting is good. The auctioneers will also follow a "chant" — a sonorous rhythm […]
Read more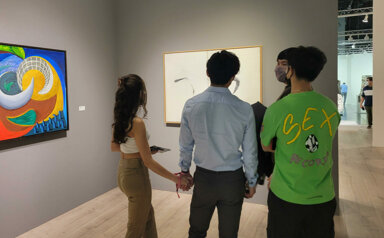 save
What Do Art Dealers Do, and How Do You Work with One?
Jan 5, 2022
Art dealers buy and sell artwork. That was easy, but as you might expect, there is more to it than that. The art market can get complicated. It deals in one-of-a-kind works, things that can't be replicated. If there is a painting you want, you can't necessarily go to a store and buy it. If […]
Read more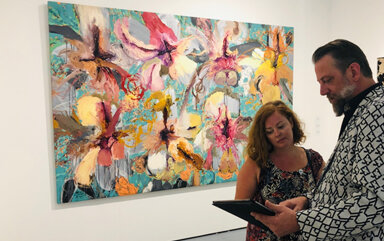 save
How Has the Art Market Evolved? And What's Next?
Oct 14, 2021
A lot of ink has been spilled over the last year over the changes going on in the art market. And there's no question that things have changed dramatically. The pandemic brought about enormous challenges for the art world. From galleries to museums, from auction houses to openings, everyone has struggled. Obviously, COVID-19 brought online […]
Read more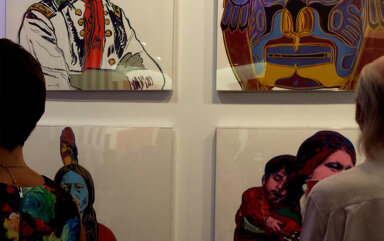 save
What Is the Secondary Art Market?
Aug 6, 2021
When you begin buying art, you encounter a lot of terminology. One of these is the secondary art market. What exactly is it? And if there is a secondary market, what makes up the primary market? The simplest way to think of these two markets is this: Primary market: when art is sold for the […]
Read more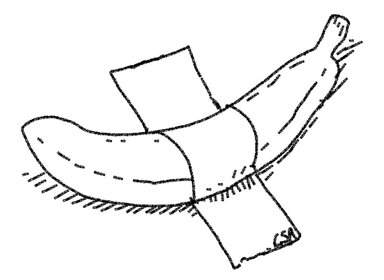 save
How to Collect Perishable Art
Feb 21, 2020
There's a new trend of food as art, ever since a banana taped to a wall with duct tape sold at Art Basel Miami for $120,000. The artwork was by Maurizio Cattelan and it was titled "Comedian." The billionaire Miami couple that bought it stated that they thought Comedian might become significant in art history. […]
Read more